Todays nails became a combination with some of my favorite colors- purple and gold  🙂
I've recently discovered how fun it is to use nail foil to create cool designs. Its 's so fun and quite easy! 🙂 you have to try it!
To these nails I have both nail foil and foil adhesive from eBay. The colors on the foil shows up a lot better with black polish underneath, so I recommend that if you're going to try.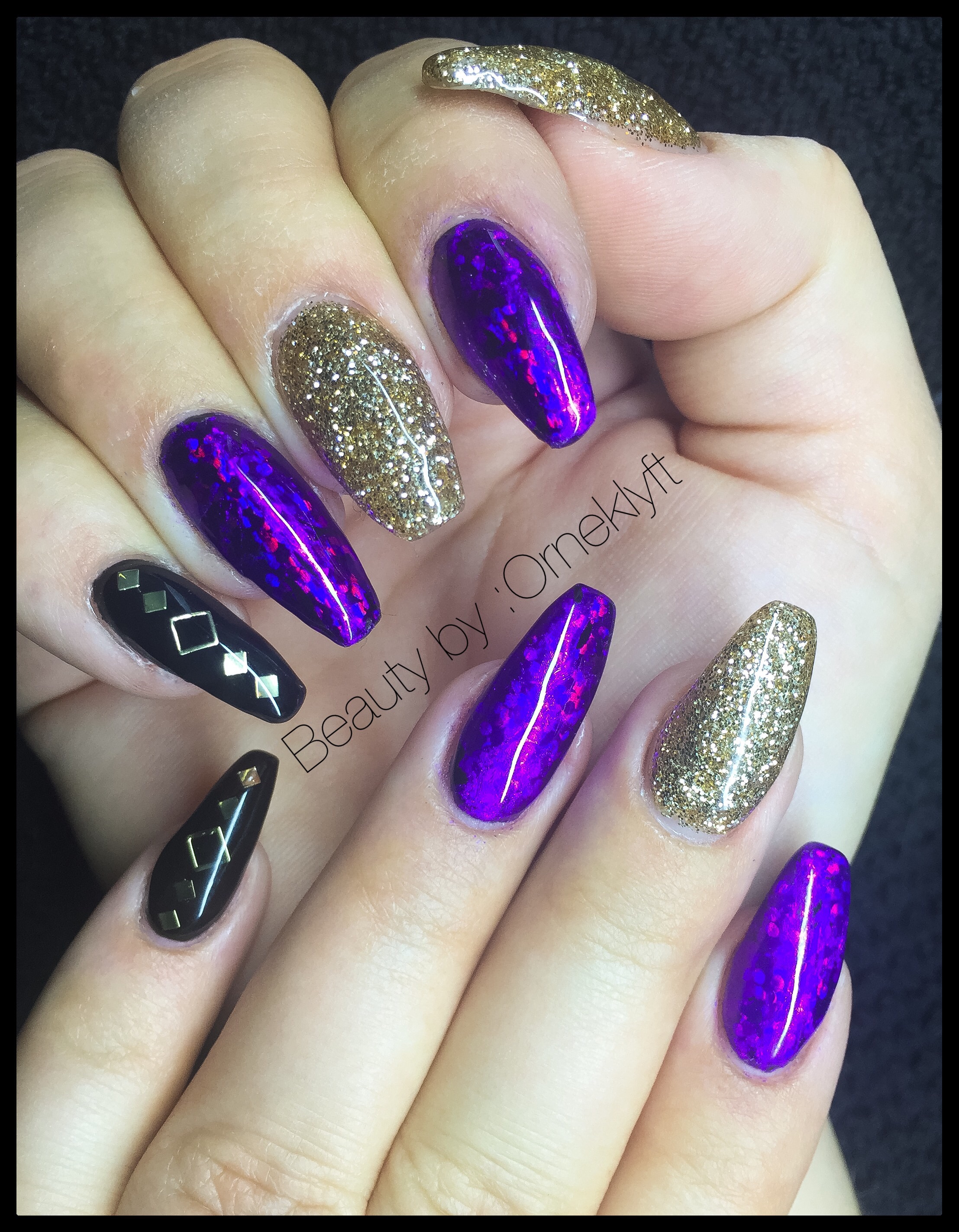 The foil I used in this design has a cool pattern with different purple shades that reflects in different lights. I really like that about it. But it's also quite hard to catch the beauty of it in the picture, but I hope you see it okay anyway 🙂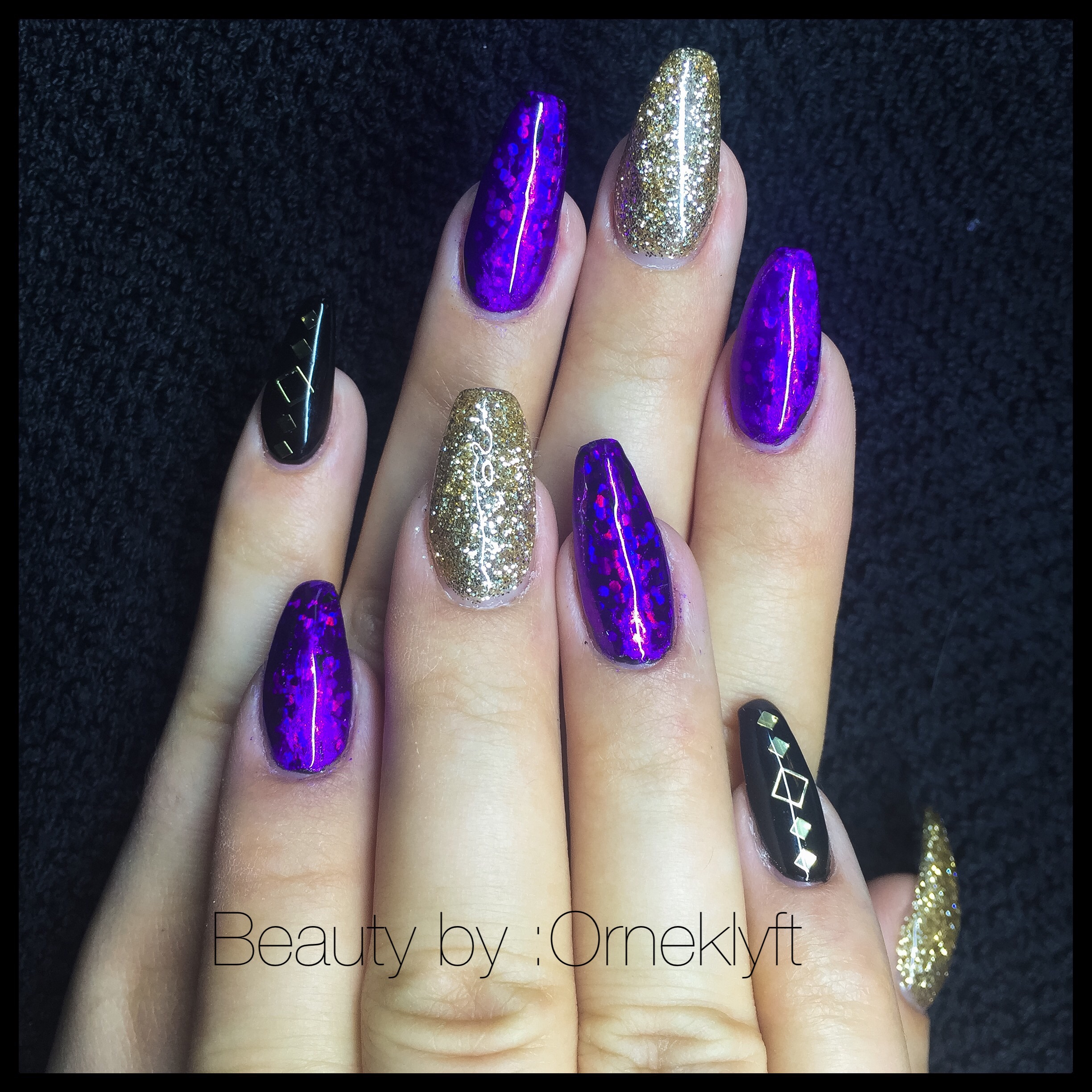 If you have any suggestions or ideas of design or colors for my next nails, please leave a comment and tell me 🙂
Take care!