How beautiful isn't this Nailpolish?!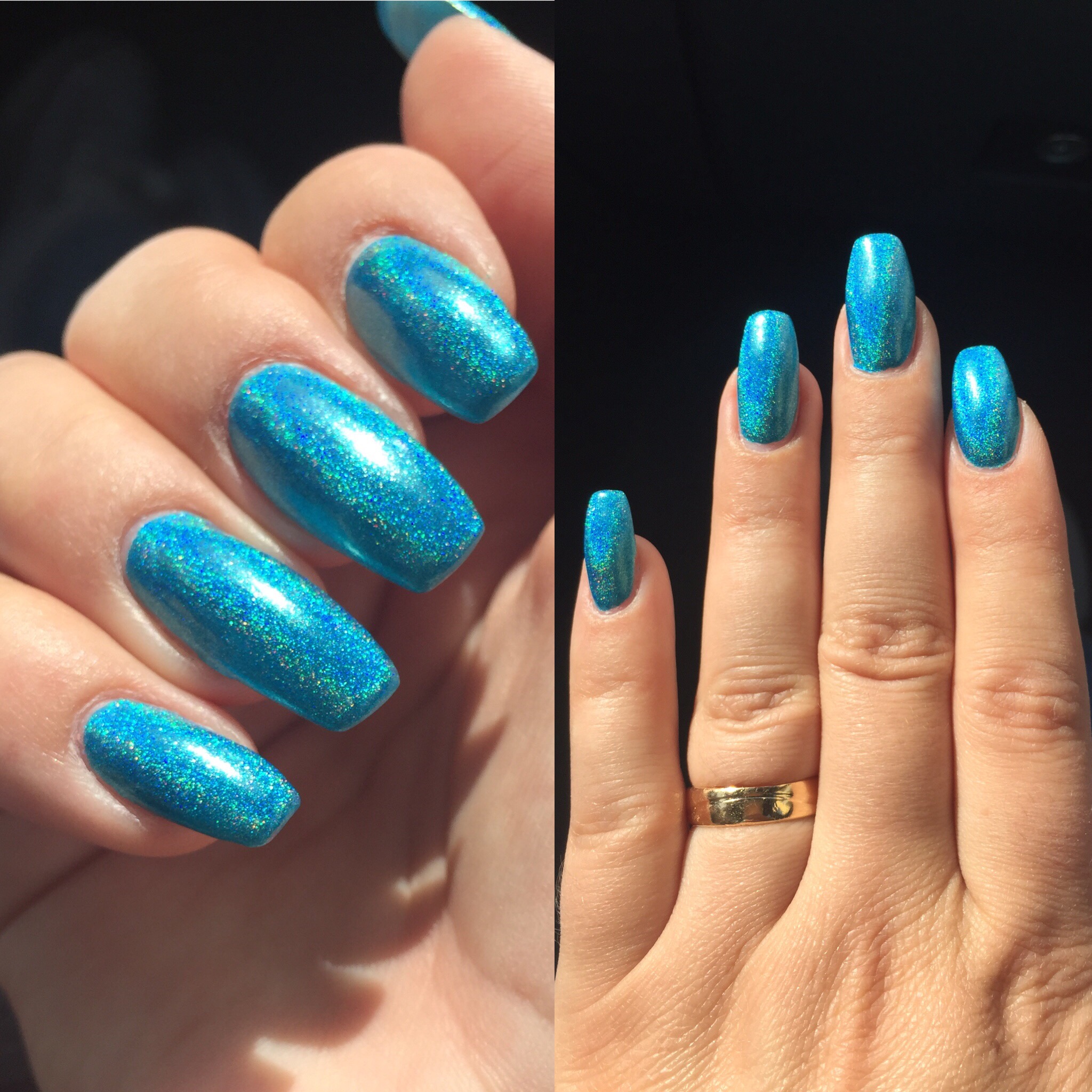 This is my first holographic Nailpolish and its called Young Turks and it's from the brand CbL (Colorsbyllarowe).
I'm really in love with this color and the formula is gorgeous!. Just look how it's sparkling in the sun ??
I bought a few more from the same brand and they all are stunning! I will show you later ?
Se you soon! Take care!