First Virtuous Polish out for testing is- Humility!
This is the most beautiful blue-ish purple nail polish i ever seen so far!
I'm soo in love with this collection and this particullar nail polish I'm going to show you now!
I have swatches the whole collection now, and tried Humility on myself so i thought i could give you a little mini review and my first impression at least 🙂
But first, here some pictures of the whole collection: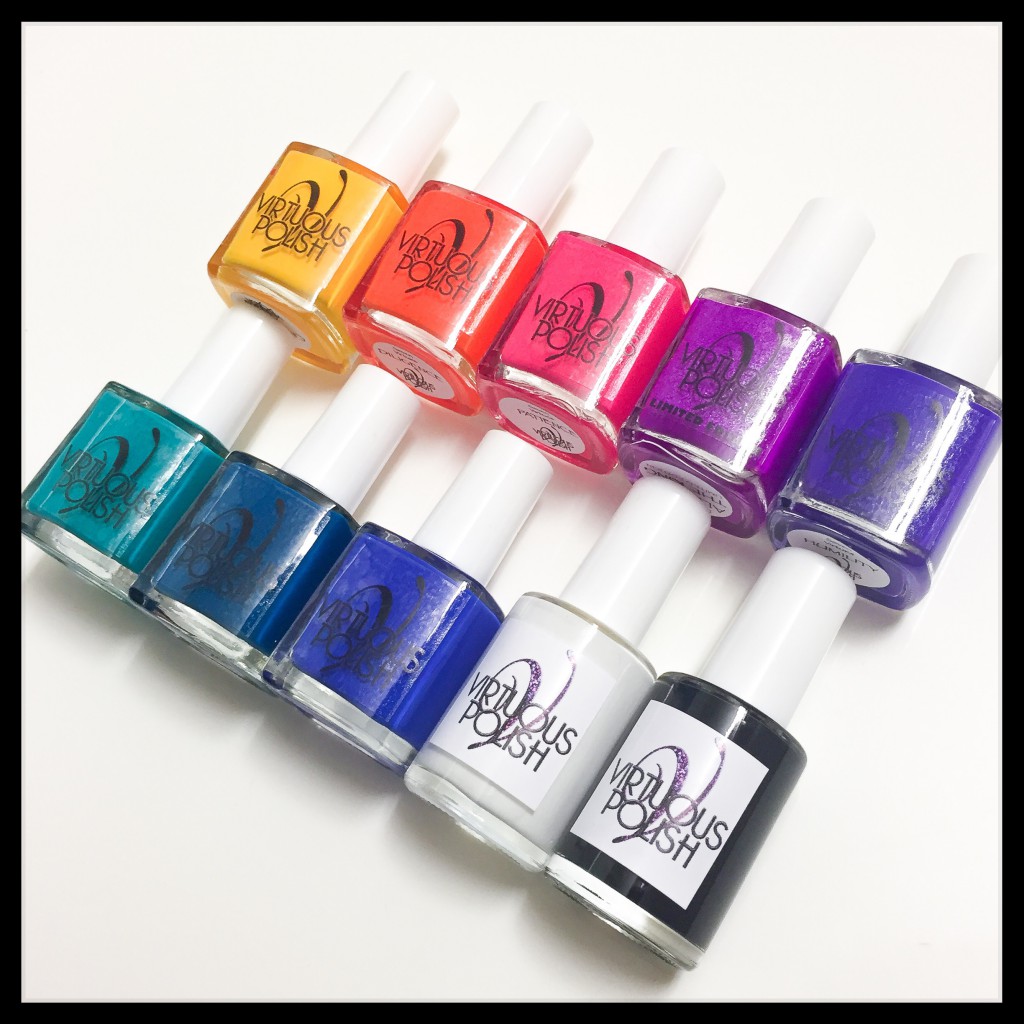 Seven Virtues Collection plus one black, white and one Lt.Ed Nail polish.
The Collection that this polish comes from (that I'm going to show you down below) is called The Seven Virtues Collection and it contains seven beautiful and bright colors from the brand Virtuous Polish.
This collection is the brands first one, can you believe it?
I just have to say, GOOD JOB VP-theme!!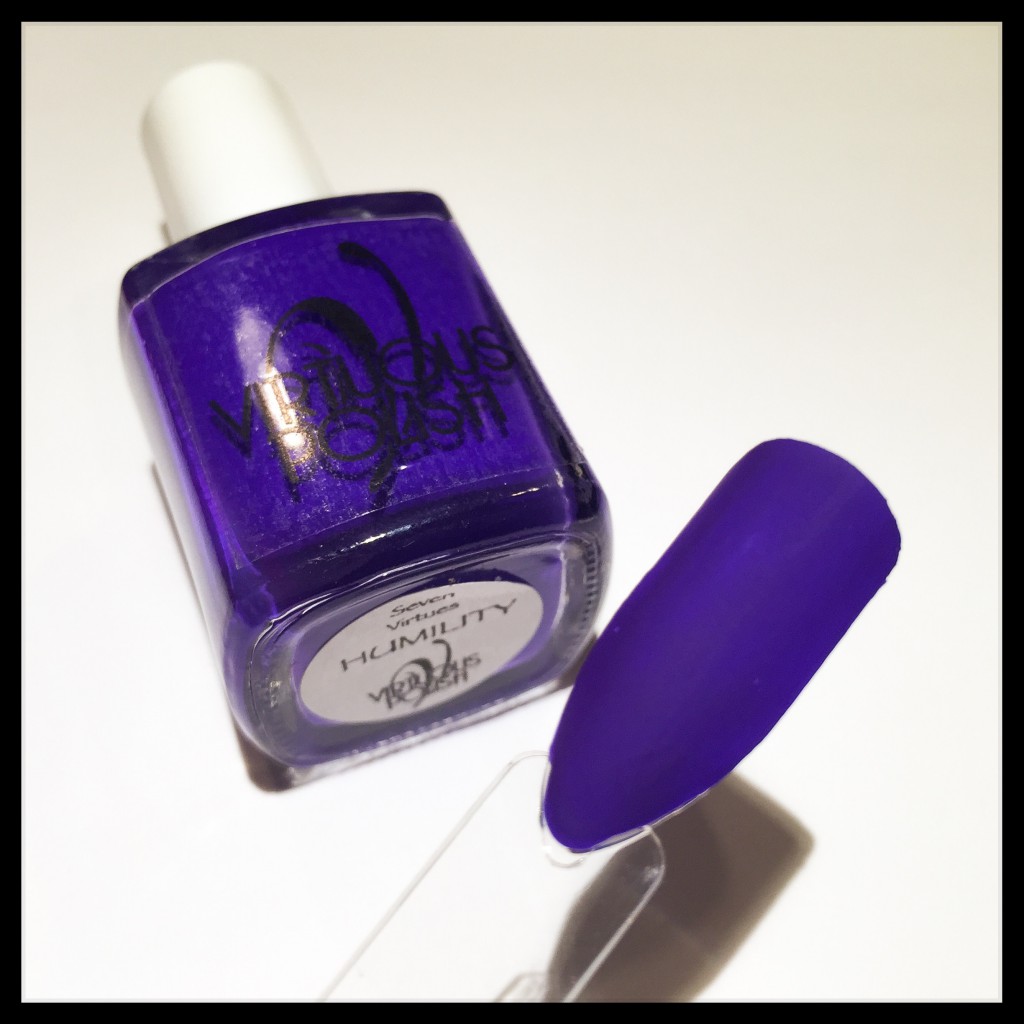 Virtuous Polish – Humility
Isn't it beautiful?! 🙂 I can't stop starring!
The Formula
If i'm going to tell you a little bit about the formula of this Humility nail polish its going to be that it's super pigmented.
It's a one-coater if you are good at applying nail polish nice and smooth right away.
It also Dries very quick and totally matte. No need for a matte top coat at all to get this finish.
The fact that it dries so quickly can be a negative thing actually. It becomes a little difficult to apply nice and smoothly without visible strokes (as you can se in my pictures below), but thats also the only negative thing i have yo say about this polish.
Its definitely my new favorite purple nail polish i own!
Swatch
When i was testing this nail polish and swatched it on my own nails, i tried with both  white base coat and without.
On my thumbnails i skipped the white base and on the rest i applied one thin coat to see if the color needed it to really pop. The answer i got after testing was: Its not needed at all!
It was even better without, because the base was starting to loosen up and got wet again and then started to blend with the purple when i applied it – not good. (you can see that in my pictures below)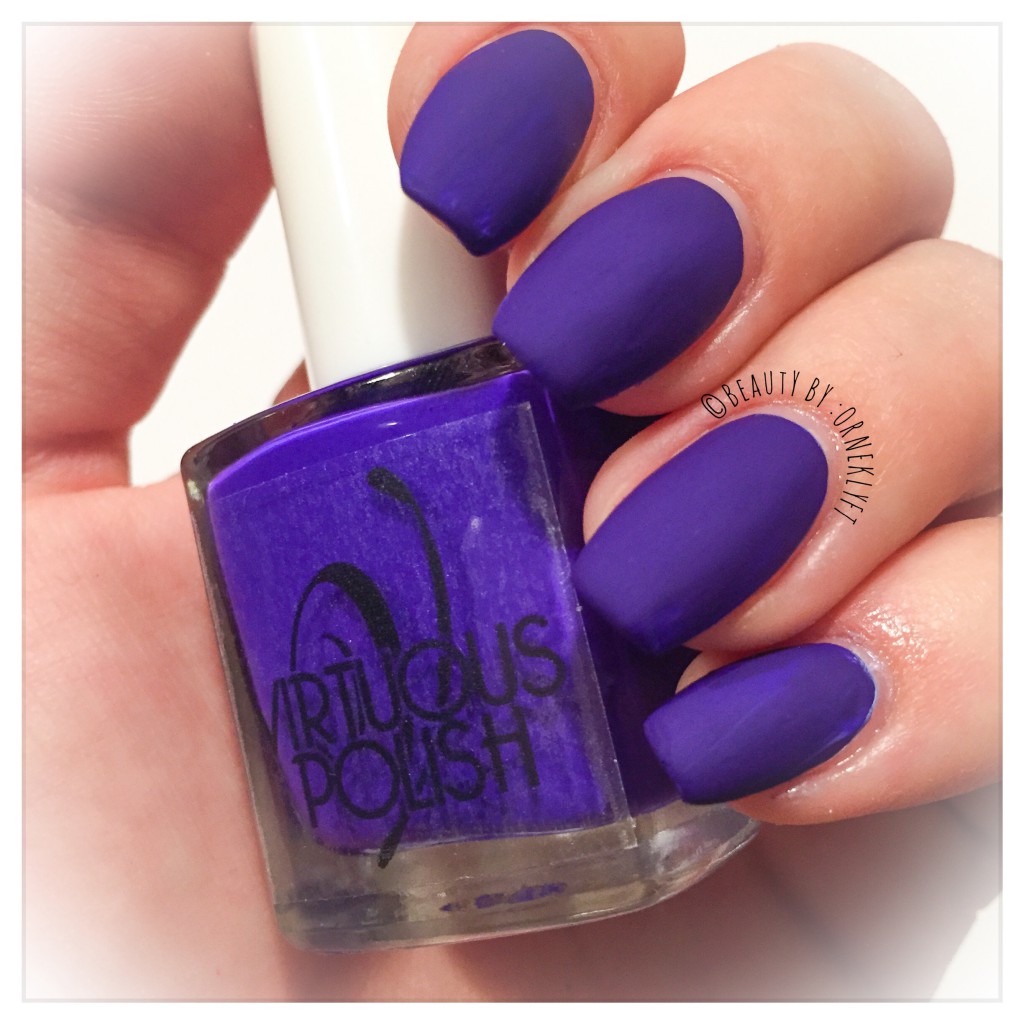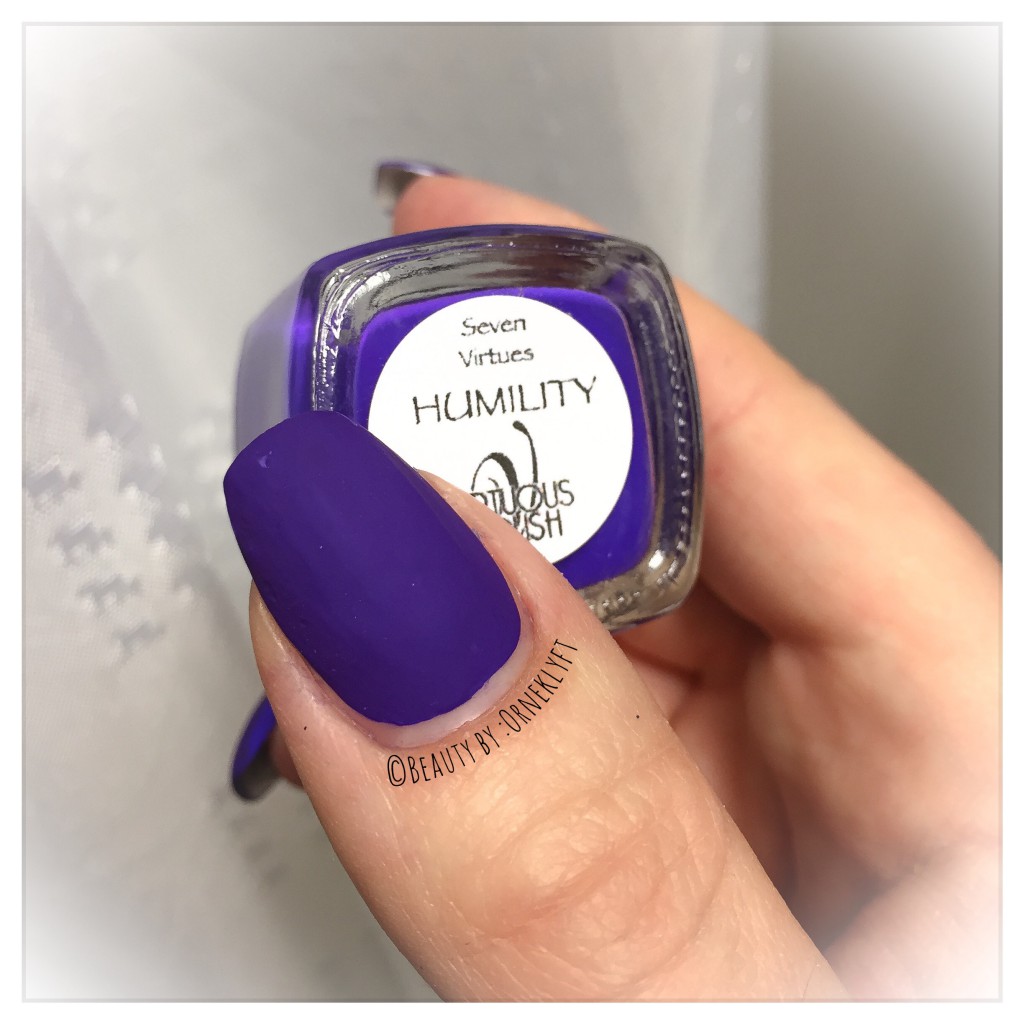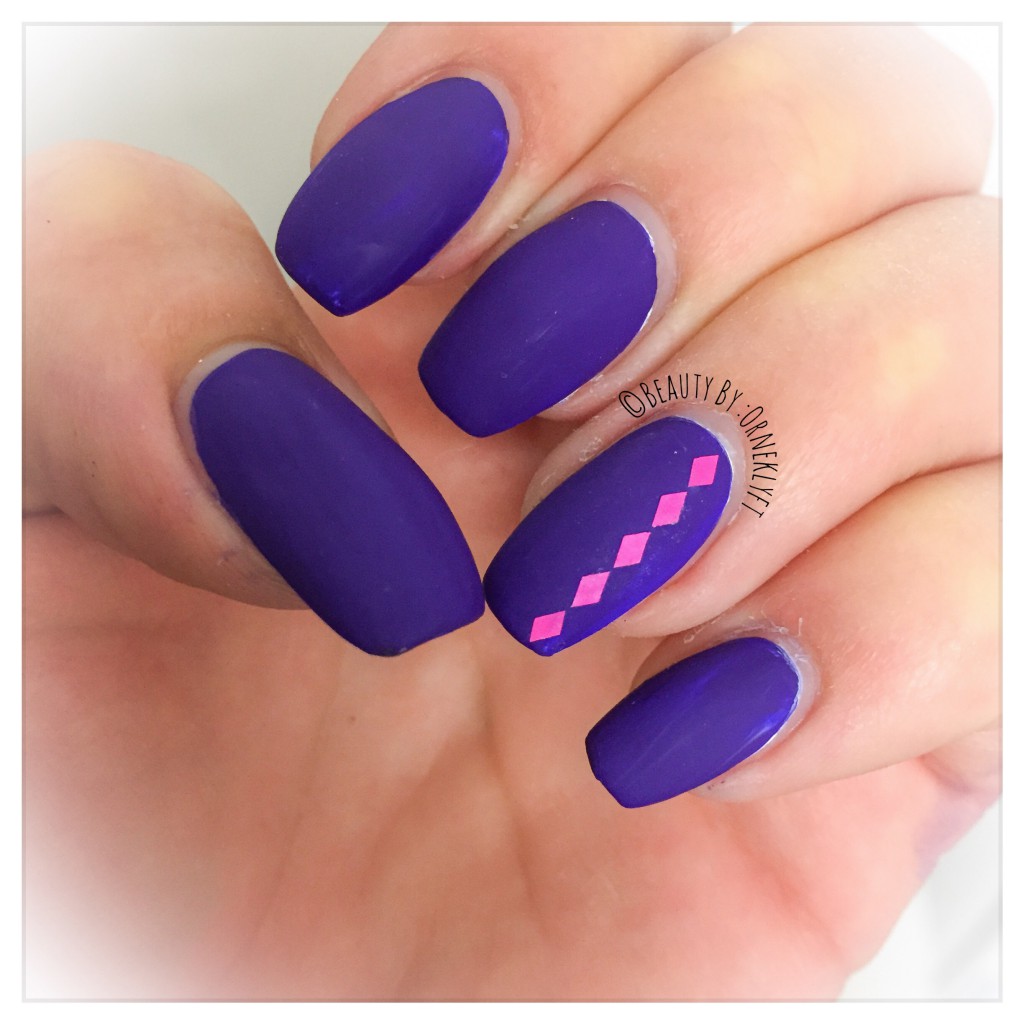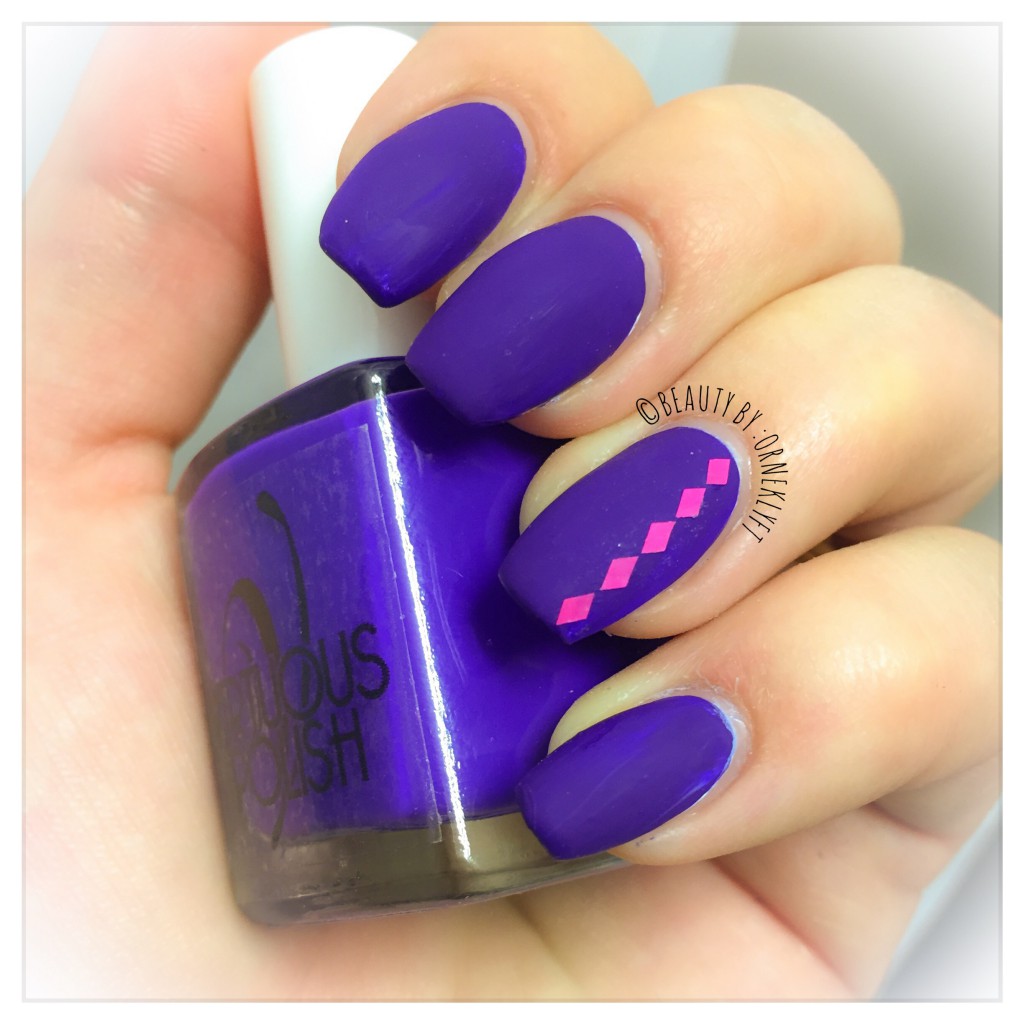 (Please ignore the various lightening in the pictures. It was relly hard to capture this nail polish real color in the photos, so in some of he pics i had to color adjust a little bit so the color should show of a more similar match to the actual color.
Its easally turned out too blue then its really are.)
Isn't it an absolutely beautiful color?!
I really love the nice bright and matte finish this nail polish gives.
I'm so happy that a got the chance to buy and try out this beautiful collection of nail polihes, and I'm sure I'm going to love all of the other colors as well!
Do you  also want these?
If you're lucky you can still order this collection from their webshop. They had (I'm not sure they still have) a limited time that internationally orders was possible.
You can visit them here: Virtuouspolish.com
What color do you think i should try next time?
Please comment and help med choose! 🙂
If you want to see the rest of the swatces?
Keep an eye out here or in my Facebook page or my Instagram.
Take care!
Many hugs from me!